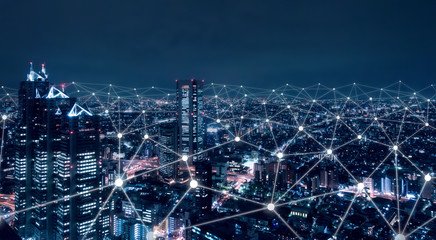 Telecom is the process of pooling together data usage information, applying the necessary rental and usage charges, determining the billable amount, creating invoices, managing debt collection, and processing payments. A telecom billing software automates this process, which in turn, helps to lower costs, as well as improve efficiency and accuracy. 
Besides, the software makes it easier for mobile wireless service providers, VoIP companies, telecom services providers, internet service providers, cable TV companies, and other service providers in the telecommunications industry to manage their billing process. 
Why do you need telecom billing software?
Research has revealed that errors in telecom billing are one of the major causes why most businesses lose their customers. The study revealed that one in every three users believed that their telecom service provider didn't care about their billing problems.  
That said, telecom billing should be timely and accurate. Otherwise, you risk facing angry and dissatisfied customers. Besides, it can lead to a reduced market share and revenue. 
The following are three essential questions that you should ask yourself to see if your business needs telecom billing software:
Do you provide different services that require different price plans? Are you adding new services to the market frequently? If that's the case, you need a billing system, like the telecom billing system, Kansys, as it can handle different services, pricing, as well as their rating mechanisms.
Do you revise your tariffs periodically? At times, you might need to introduce new telecom tariffs to meet the usage patterns of your customers. However, you might have a hard time handling these outdated tariff changes if you have an outdated billing solution. 
Do you provide complex services? Do you provide bundled packages of voice, data, and VoIP as a single product that has both postpaid and prepaid options? What you should note is that there are numerous billing setups that you cannot handle manually or with a simple solution like spreadsheets. 
Now once you answer these three questions, you'll start thinking about how you can choose a telecom billing provider. With that said, here are 5 easy steps to help you in choosing a telecom billing provider. 
Analyze your requirements
Before you start the selection process, you need to define, analyze, and document your business needs. Your business requirements should include the deliverables or kind of services that you expect from your telecom billing provider. Besides, you should indicate your service requirements, contract duration, rates that you are willing to pay, as well as the payment methods.
Shortlist the service providers
Once you have a clear idea of the telecom billing system that your business needs, take time to do extensive research to identify a potential billing provider. Don't rush during this process—shortlist at least 10 service providers who meet your business requirements. When shortlisting the vendors, make sure that you answer the following questions:
How long has the billing provider been in operation? 
Does the billing service provider have the capacity to handle your requirements? Here you can assess their capacity based on your requirements and required timelines.
Can the billing provider provide references upon request?
If possible, take your time to research whether other organizations are willing to work with the billing service provider. The last thing you want is to choose a company that people are running away from. For smooth functionality, ask if you can meet some of the staff who shall be handling your account. 
Meet the telecom billing providers
This is the most important step in the selection process. Here, you have the opportunity to screen the providers you have shortlisted. When meeting the different telecom billing providers, make sure that you discuss the following things in detail to check whether they are the right fit for your company:
Quality of their services – here, you need to consider the service providers providing quality billing solutions. Therefore, you must order a quality assurance conducted for the services that you want before making your decision. 
Service – in addition to the quality of the billing solution, you must consider the provider's capacity to deliver the solution. This ensures the smooth functioning of your solution—make sure that you check this before signing the contract. 
Price – the pricing structure of the billing provider is also important. Here, you must do a cost-value analysis of the solution the company is providing—this ensures that you get the best value for money. 
Vendor comparison
Once you've met and screened all the prospective billing service providers, make a comparison of the billing to see who's a good fit for your business. Compare the discussion points highlighted above—this should assist you to select the billing provider who can provide the services that you need. 
Negotiate with your preferred vendor
Once you identify the telecom billing provider that you are comfortable working with, schedule a meeting with them to negotiate your contract. Also, the meeting should allow you to confirm that you and the telecom billing provider are on the same page on all the essential aspects of your business. 
A reputable telecom service provider should assist you to establish a good name for you and your business in the market. Therefore, make sure that you do thorough research before signing a contract with the telecom billing service provider.