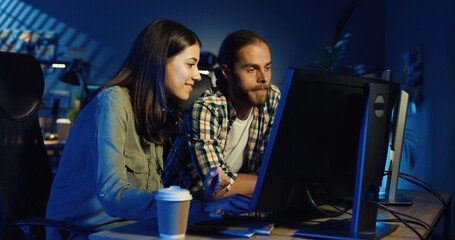 With Wondershare Filmora, you can quickly and easily edit your videos. It is compatible with up to six cameras and has time remapping effects that can make editing easy. You can easily target areas of your video to edit. The video editing program comes with a title editor, keyframe controls, audio, filters, and soundtracks, and is fully featured with all the basic video editing functions. You can edit a video for both personal and commercial use. If you are new to video editing, you can start by importing your video files into Filmora. The youtube video editor offers an easy-to-use interface. The main screen contains categories for different types of media. For example, you can import photos, videos, and subtitles. You can also use special text effects to personalize your videos and use them in presentations. Once you've imported your videos, you can start adding music and transitions.
You can also trim and crop videos using Filmora. Just drag and drop footage onto the timeline and press the orange scissors to make an edit. The next screen opens with the Media tab. You can import photos or videos, as long as they are within the file format supported by the software. Then, you can use the 'File' link in the top toolbar to import your media. This will open a window where you can select the files you want to import.
If you want to create an animated GIF, you can use this program. You can add a video background, subtitles, and more. It has an easy-to-use interface and a variety of presets. For beginners, there are also several tutorial videos that will guide you through the process of creating a video. For advanced users, the software offers a range of video editing tools. However, there are a few things to keep in mind before buying it.
You can easily import videos from other apps, such as YouTube. Filmora features many of the same features as other video editing programs. For instance, the movie maker offers a wide range of output formats. You can easily edit GIFs, HD videos, and animated GIFs. The film maker includes buttons for sharing your videos on social media sites. Unlike other video editors, Wondershare's interface is clean and intuitive.
Once you've added your video clips to the timeline, you can preview the edited videos before publishing them. You can use the playhead to jump to a specific part of the video. To cut the clip, simply drag the end of the clip to cut it. Then, you can share your films on various platforms and devices, including YouTube and Vimeo. If you're in a hurry, you can try the Wondershare Filmora free trial version. It has a watermark on it, but all of the tools you need.
You can edit your videos without any prior experience of video editing. The program comes with 200 built-in effects and transitions. These features are ideal for novices. Its advanced text editor allows you to edit the text in your videos. The software also offers a free trial of its premium version. If you're interested in learning about the features of this popular video editing program, we highly recommend downloading the trial. There are many free trial versions of Filmora video editor available for download.
If you've always wanted to create video content, Wondershare Filmora is the solution for you. Whether you want to make a movie trailer or a music video, this free application can help you create the perfect video for your project. The new Wondershare version, Filmora X, includes many new features and a watermark that will help you differentiate your videos from other users.
The program's color correction tools are excellent. You can easily make a professional-looking video using just a few clicks. It's easy to use and offers many options to edit videos. It is also compatible with YouTube and other popular video sites. You can also make a DVD and play your movies on your television with Wondershare Filmora. This software is an excellent choice for video editing. It comes with a free trial version and a paid version. The interface of the software is similar to that of other professional video editing programs. You can easily drag and drop videos and set frames using a simple drag and drop gesture. You can also adjust the frame rate to customize the movie. A movie has several settings that can be customized, and you can adjust the default settings to match. The interface is very familiar and straightforward. It also has a lot of helpful options for illustrative animations and subtitles.
Filmora supports multiple formats including AVI, MP4, WMV, and you can also publish the finished product in various forms. You can even burn DVD discs with Filmora. If you're not sure if you should buy it, you can find a free trial download. If you're new to video editing, you'll be pleased with the ease-of-use of the program. With a range of presets, in-built effects, and a convenient timeline, you can create and edit your perfect video in minutes. This version also includes more special effects like face-off, mosaic, tilt-shift, and overlays. There's no need to learn the complicated steps of editing videos – you can follow the included tutorials to get started. You'll also be pleased to know that this program is easy to use and offers a variety of ways to share your videos online. 
Another feature of Filmora X is the ability to add elements to your video. You can drag and drop your videos into the timeline, and then use various transitions and effects to create a stunning movie. There are even hundreds of text templates available on Filmora. Select one you like and drag it to the timeline. Once you've selected the text, you can edit it in the preview window. Among the many features offered by Filmora are the ability to remove video audio and add custom titles and subtitles. It also features an advanced text editing feature that allows you to add and customize various aspects of your videos. If you're a professional, you will be able to create a high-quality movie without a doubt. It has many advantages over the ordinary video editing software. And you can create your own movies and videos for free with Filmora.
Besides enabling you to save videos as different formats, Filmora is also capable of creating and editing videos in a variety of aspects. It can support both standard and widescreen video formats and has built-in support for many social media platforms. You can use Filmora to create a movie on your computer or upload it to YouTube. If you'd like to share your video on Facebook or other social media, Filmora can be downloaded to your mobile device.
Besides the free version, there are paid versions available. Depending on what kind of video you want to create, you can download the free trial version. The best part is that it's free! If you're looking for a professional filmmaking software, Wondershare's Filmora is the right choice for you. It allows you to import and export files directly from Facebook and other social media.